August 3, 2012 New York Giants Training Camp Report
by BigBlueInteractive.com Contributor JohnF
"Trader Joe" Camp Report
Yes, people lined up overnight for the opening of a grocery store.
Oh, and I think there are under 90 parking spots. This is going go well, eh? And they call football fans "fanatics." Right…
Oh, this is Bytes and Bytes, and it's Hot, Hazy and Humid today. That sounds like a great name for a running back by committee (ala Earth, Wind and Fire), but it's early for that yet.
Oh, and if you're wondering, the Cowboys camp in Oxnard, CA is looking at 67 degrees, vs the projected 90 at Albany. TC must be pleased!
I fire up the Honda Accord, but no coffee today, we just hydrate with water and diet Canada Dry Ginger Ale. UA is still working on the 100 year re-enactment of WWI…they should have the "Battle of the Marne" exhibit ready any day.
Pain is the word today, as the main field for today is Field 4, one of the two fields facing Western Avenue. I will say in advance that it's almost impossible to follow most of camp from behind the 8 foot black steel fence (and the lines of players or ViP fans in front of you), but I'll do what I can.
The Offense is on Field 4; the Defense is on Field 3, but they are just running plays. While that is happening, I'm pumping in water, as yellow jackets hover along the fence (their nests were probably disturbed by the UA construction crews working on the Western Avenue entrance during camp. Ah, the smell of diesel in the air!!)
Horn.
Punt returns as usual start things off, with Hixon, Cruz, Jernigan, Randle and Hosley. If you're wondering, Sash is still starting at PR fullback, after a while, Steve Brown takes those duties over. Weatherford is booming the punts, but Victor Cruz starts his day off badly dropping 2 punts in a row.
Horn.
Sprints, stretches, jogging backwards, side skips, leg bends…if you pull something this camp, it's not from the staff not including all this stuff. It's more than I've ever seen at any Albany camp.
Hey, the faux NFL refs are back. I think they are the same group as yesterday.
Horn.
Field 4: PUNT RETURNS STARRING Hixon, Hosley, Jernigan and Randle.
Field 3: YOUR NY GIANTS OFFENSIVE LINE is doing stance drills.
Field 3: THRILLS AND CHILLS with the QB's, plus Bradshaw and Cruz doing pitch and catch.
Field 2: YOU WON'T BELIEVE YOUR EYES viewing the D Line doing high step running across pylon drills.
er…enough of that.
Horn.
The Defense retires to Field 3, and I have no way of seeing what's going on there, as there is a line of players.
I'll ask Tony Starks later if he has an XXXL suit I can borrow. That should help me cover the field as well as Marty!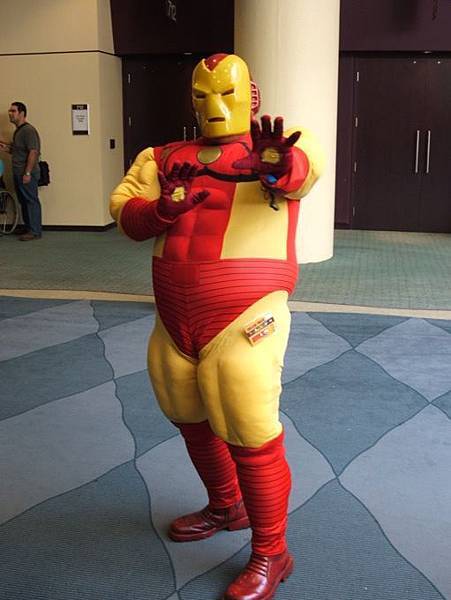 Field 4: The Offense is doing Green Zone drills, pretty much the QB's handing off to the RB's.
Then, the offense splits up.
Field 4: The QB's are on the 5 yd line, doing sprint run tosses to the RB's. On the other side, the WR's are catching 10 yd hot passes from the coaches. The TE's are working on proper blocking stance with Coach Pope.
Field 3: Peeking through the Blue line, I see some of the LB's doing the flow to the ball attack the gap drill. The D Line is doing a similar drill on Field 2. Back on Field 4, the RB's are high stepping across the foam pylons.
Field 3: The O line is working on drive blocking, with the players being blocked using the foam arm shields.
Field 4: The QB's are working on short touch to WR drills.
Field 4: The RB's form a circle around a RB with a ball that stands in the center. Then out of the blue one of the RB's without the ball try and hit the guy with the ball. I think this is to simulate getting hit by someone that you don't see.
Field 5: Tynes, Weatherford and DeOssie hang out doing their own drills. Or pitch and catch, it's hard to tell.
Field 4: The two fullbacks (Martinek and Hynoski) work on a drill where one FB has his knees on the ground, and his hands touching the ground. He then explodes out to block the arm shield being held by the other running back. Later, they do this with the blocking FB standing.
On the other end of Field 4, two QB's at a time are passing to two receivers, one short, the other running a medium route.
Field 3: The DB's are doing backpedal and cover drills.
Field 4: The TE's are working on blocking drills, against other TE's with foam arm shields.
Field 2: Hey, it's Ball on a Stick…it's back! For those of you who didn't see my previous report, a coach will hold a ball on a stick while 4 D Linemen line up; the coach simulates the QB/Center exchange by pulling the stick back.
For some reason, Rogers and Bernard are looking extra quick on this drill. Hey, at this point, the "ball on a stick" looks good to me, too!
They then go to another drill (grumble), where they are teaching arm techniques (like swim moves, hitting an O Lineman's hands, etc.)
Field 4: All the RB's are doing full block drills against other FB's…no shields, so you hear the cracks. At one point, two masks stick together and the helmets have to come off their heads.
No, the heads didn't come off as well, silly. Make a good Monty Python skit, though…speaking of Python, I just read the Alex Raskin talks trash about BBI Award Ceremony thread.
Here's my response to Mr. Alex Raskin: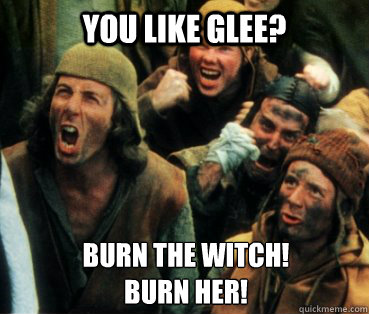 Horn.
Field 4: 3 QB's are throwing to 3 receivers, one goes short, one goes medium, one goes long.
Field 3: O Line vs D line blocking drills.
Horn.
Full contact plays with D (Safeties, LB's, D Line) vs O (QB's, RB's, O Line, TE's). The QB's hand off to the running backs (no passes), and have to get through the line. Lots of hard hitting. Fewell wants the Defense to get loud, saying "I can't hear anything!"
Horn.
Defense on Field 3, Offense on Field 4, they are both doing walk-throughs. The pace isn't as frantic as yesterdays, but it's humid and hot.
Horn.
Eleven on Eleven O vs D.
Eli – Hixon can't catch a ball thrown to the right sideline, but I think Corey would have gotten flagged on that one. Hixon comes back with a curl catch on the left side against zone coverage. Barden makes a nice blitz route adjustment and catches a pass over Prince.
Carr – Handsoff to Bradshaw over the middle. Throws over Stanback, who is double covered and not open. Sack (and the refs throw a flag!). Handoff to Brown off tackle right. Handoff to Scott but Rivers nails him in the backfield!
Perrilloux – Pass caught by DePalma on the right sideline, but there's another flag. Sack. Wilson shows his leg drive going off tackle…the guy can drag people! DePalma snags a right out.
Horn.
Punt returns with the machine (Hosley, Hixon and Jernigan are catching). This seems to be more gunner coaching, though, than working on returns.
Horn.
Eli – Cruz is not having a good day. Drops a flat pass. I hear a coach yell "ENERGY!" Barden with a nice stop and go reception on the right sideline. Cruz can't catch up with a beautiful deep pass by Eli. Jernigan with a nice curl and up catch up the middle. Tryon with a big play knocking the ball away from Cruz in the right flat.
Carr – Randle is just amazing. He snags a back shoulder pass from Carr on the right sideline like he's been doing this for years for a 30 yard catch. If he can pick up blitz adjustments, this guy has to be not only in the lead for #4 but is going to push Hixon hard for #3.
I now see why all the NFL GM's are saying JR got away with robbery with this pick at #2. Randle is going to be quickly what we were hoping Mario would evolve to.
Carr – Barden with a drag route over the middle, nice catch. Stanback gets a left flat pass. Collins gets another drag route over the middle, then Robinson with a left flat catch.
Perrilloux – Goes to Collins in the left flat. Wilson gets right dink. Ryan throws to Collins in the right flat, but Molden stops him cold. Talley gets a pass in the left flat, runs up the sideline, but Rivers knocks it out of his hands! Then Perrilloux throws what looks like a lateral to Wilson on the right sideline.
Horn.
11 on 11
Eli – Hands off to Bradshaw, who is swallowed up by Rogers and Joseph. Don't worry, he pops right back out of the pile like Jonah. Eli dinks to Ware, but Tuck would have had a sack. Eli then hands off to Ware, who goes off tackle left despite great penetration by JPP. Eli with a play action, then throws to Hynoski on the right sideline. Then Ware goes off tackle right, but meets Mr. Rolle in the hole.
Carr – Brown with a nice burst up the middle. He's not showing any effect from that injury he had. Cruz picks it up with a nice drag route over the middle in heavy traffic. Brown gets the ball again off tackle left but Jones fills the hole quickly. Scott is stopped when he hits the line..no hole to run. Austin slices in and tips Carr's pass which Rivers makes a wonderful int and return to endzone for a TD! Stanback with a bad drop with no one around him.
Perrilloux – Pitch toss to Wilson off tackle right. Play action pass is underthrown to Collins, Horton nearly intercepts the ball. Brown with a strong burst right off tackle. Wilson with a two cut move into the hole…he can do with without losing acceleration, that's rare. Jones blows through the line for a sack. Martinek with a strong off tackle left run.
I've just notice #57 Jacquian Williams, is not wearing pads. He does not seem to be injured, but they may be holding him out for some reason.
Eli – Throws a touch pass to Bradshaw in the middle flat. Hands off to Ware off tackle left. Pass to Randle.
Carr – Brown goes off tackle left. Robinson nearly pulls in a pass off his fingertips. Carr throws a pass out of bounds left. Brown with another off tackle left run.
Perrilloux – Wilson off tackle right.
Carr's back in, throws to Barden on the left sideline, but that was a sack by 3 linemen blowing in his face and stopping. Carr lofts a pass over Tracey to Randle, who makes a nice catch on the right sideline. Barden can't hold on to a pass, but that may have been knocked out by a DB coming back from a Barden drive route. Carr runs out of bounds,and his next pass is nearly intercepted. A pass behind Randle gets popped up into the air, but Jernigan with a smart play in leaping to knock it down before it's intercepted.
Practice over, and out come the Rubber Bands!
What you didn't see after practice:
QB's doing sideline to sideline sprints. None of them had their shirts off.
Just noticed we have a #70 Marshall on the roster. No, not Leonard, it's Craig. Still, we old timers remember…
Prince having a discussion on back shoulder fades with a coach.
Tuck is showing his kid how to get into a 3 point stance. The kid is about 2 feet tall, this is really a precious photo shot if someone was close enough.
The BBI Hope Award.
I meet Eric and BB26!
Eric was more than charming, and BB26 was as impressive as I thought.
Hey, reverse that!
Or not…